Some of my newest creations and a bit different from my usual fair.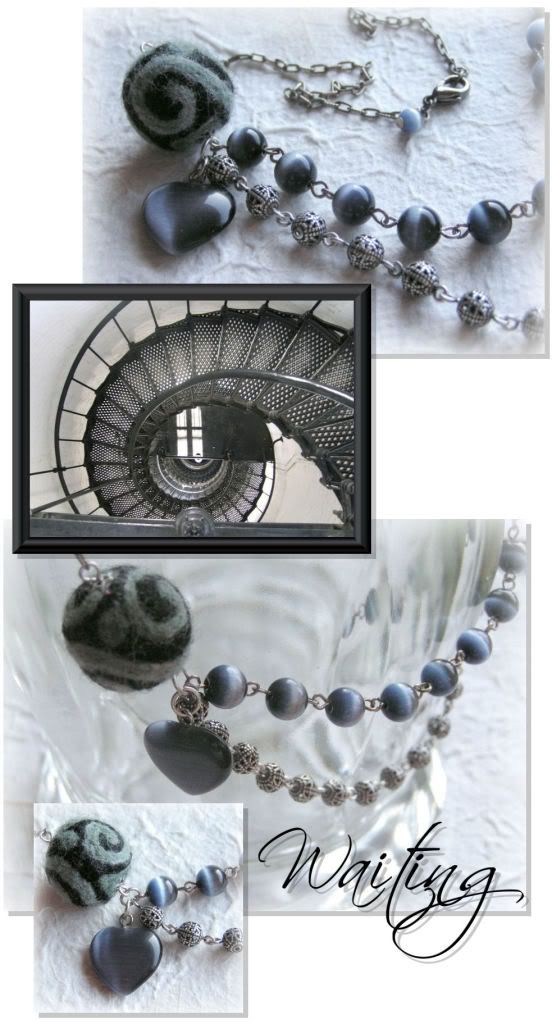 This necklace was inspired by the photo of the spiral staircase which is inside of a lighthouse. Lighthouses always make me thing of solitude and waiting for someone special to return home. Hence the name, "Waiting".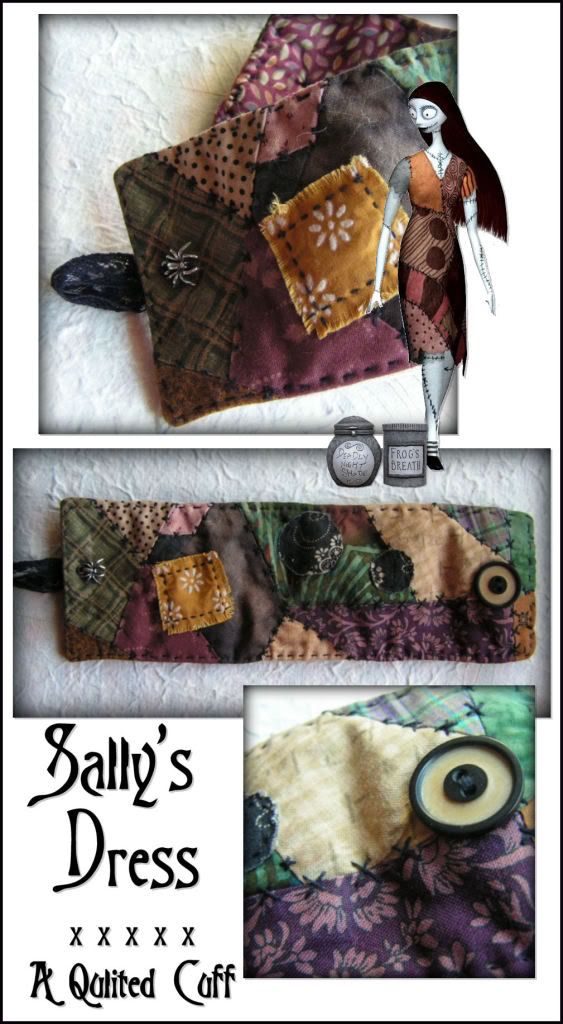 My first crafting love was sewing and embellishing garments. With the days getting colder, I've been seeing artistic cuffs as so cozy and fascinating. I made this one to imitate Sally's dress from Tim Burton's "The Nightmare Before Christmas".
With my recent experimentation in needle felting and combining my other crafts of beading and sewing I plan to make more cuffs and textile jewelry. Bringing all my crafts together full circle.