I'm published!! My work is included in the recent publication of "1000 Ideas for Creative Reuse" by Garth Johnson.




The book is being sold at Amazon.com and Barnes and Noble. I submitted many pieces for their consideration and four items were chosen. The mermaid bracelet, was five dominoes that I inked and made into a bracelet for a special friend of mine. A one-of-a-kind piece and a work of love for sure.

The author chose three other items, all typewriter key creations...





If you'd like your own piece of "Creative Reuse", I've been listing new pieces these last few weeks, including this fun bracelet for the travel enthusiast...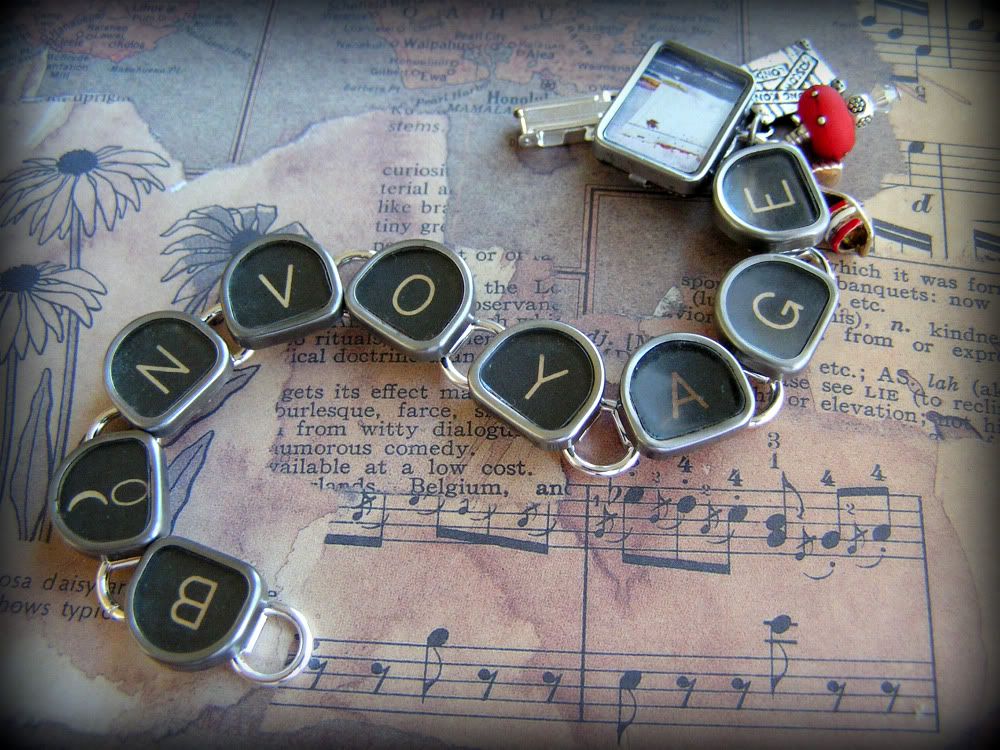 Bon Voyage