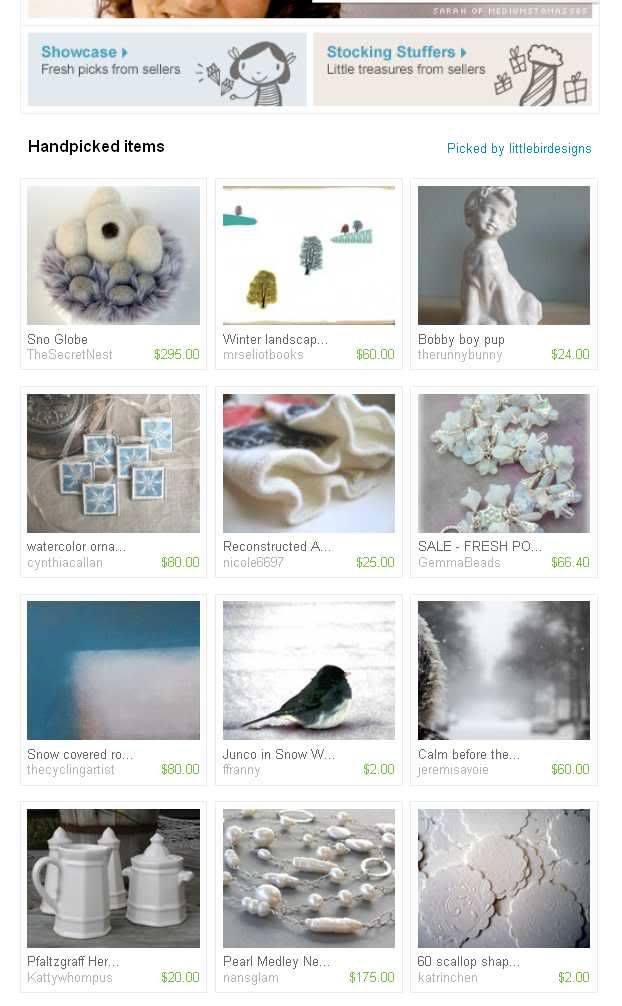 Etsy Front Page 12/4/08 littlebirdesigns
Originally uploaded by Etsy Front Pagers
Yippee! My first Etsy front page! (That I know of - lol). Found a wonderful group on Flickr called Etsy Front Pagers, thanks to my teammates at Idaho Indie Works, that shows all the front pages, who curated them and who was featured. What a wonderful resource!