I've just finished my "New Boho" collection! A couple of years ago, I bought a jewelry kit for my older daughter. These beautiful stickers were left over. Lately, my typewriter key box has been overflowing with keys that I'll probably not use a lot like B, G, and M. I'd rather do something creative with them than make a random bracelet or sell them. I added some matching beaded charms and this collection came to life.
The Bracelet...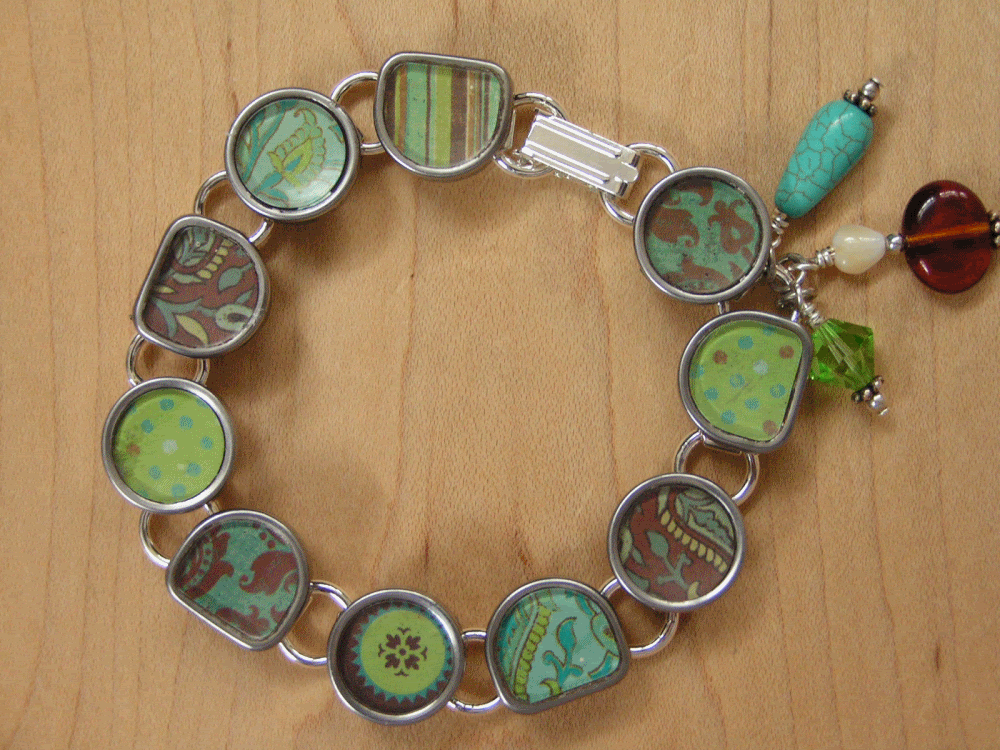 Bracelet Detail...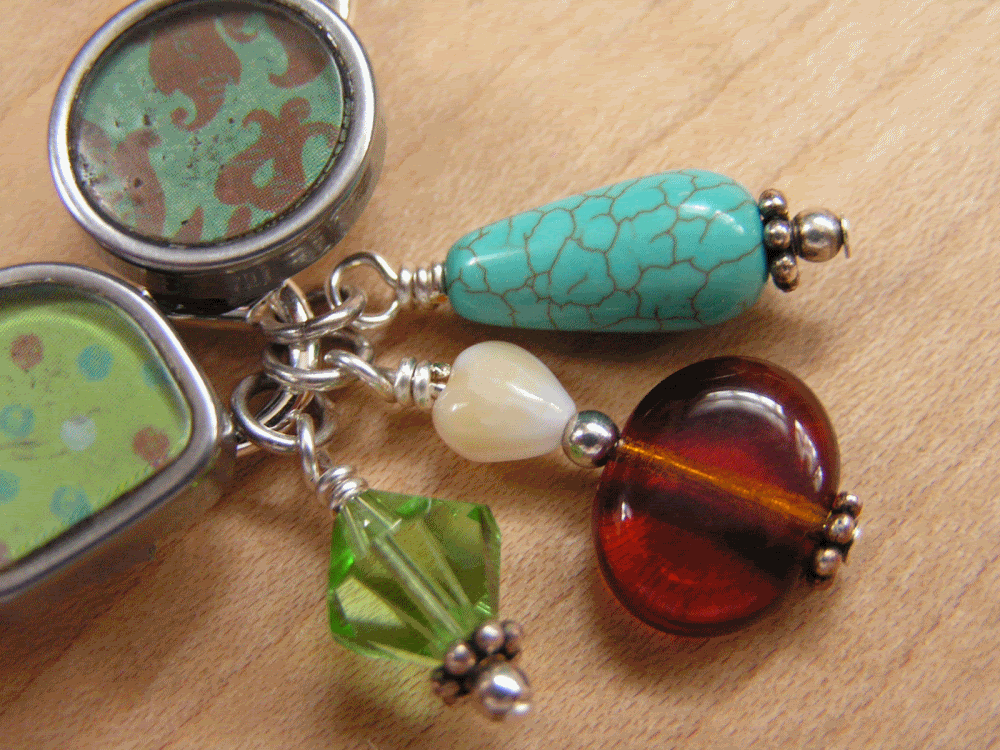 The Earrings...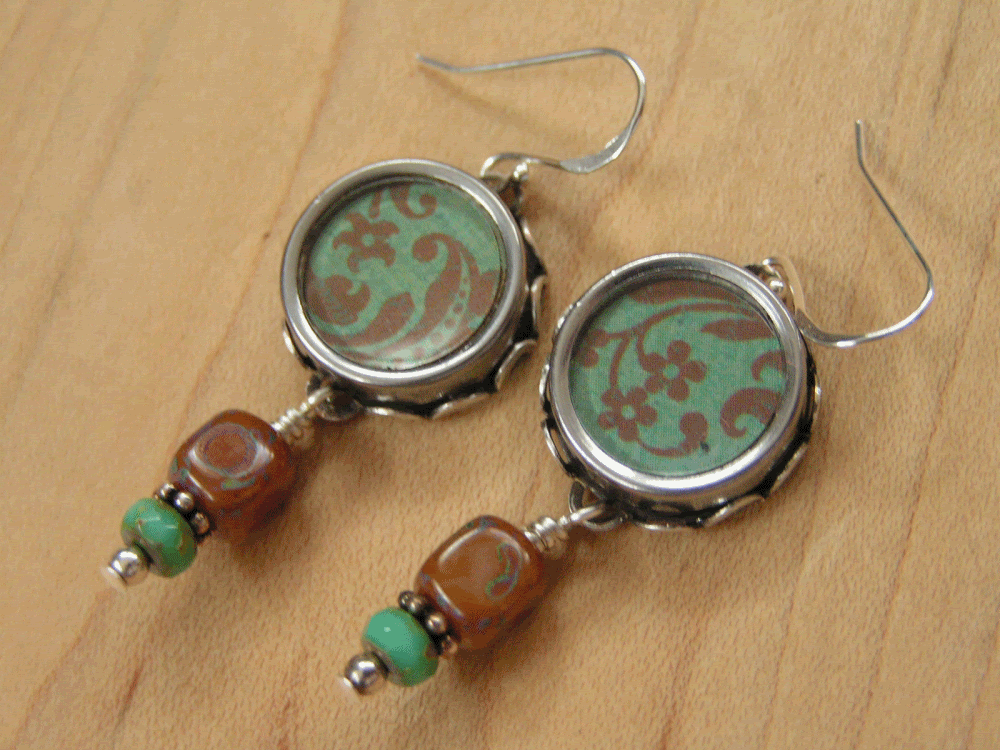 The Pendant...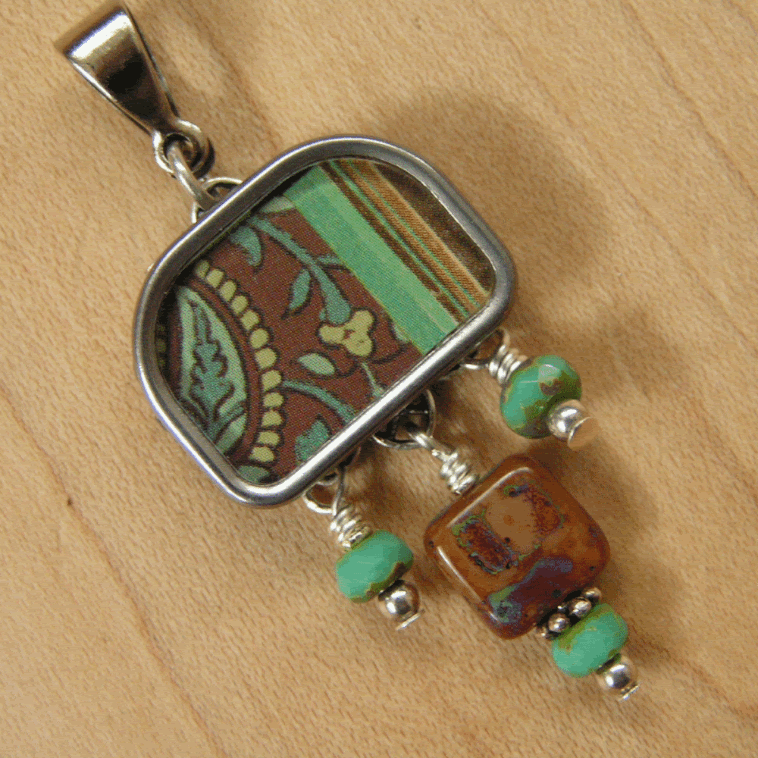 I have listed these on in my Etsy shop - GemmaBeads.etsy.com
I have some lampwork beads that I will be listing on Ebay, also under GemmaBeads.