GemmaBeads is my little jewelry and bead design venture. I chose the name Gemma for a few reasons. Gemma is an anagram of my family's names initials. I work with gems. I live in the Gem State. And, a gemma is a new leaf bud capable of growth. I'm hoping my new little budding business will also be capable growth.
I want to use this blog to share new designs, inspirations and thought processes (which can be odd). I sell my creations nearly exclusively on Etsy. Once in a while I'll post a piece on Ebay. I belong to the bead group The BeadHive.
My jewelry creations are individual works of art. I use many mediums and techniques. My favorite beads to work with are Artisan crafted Lampwork glass beads and semi-precious stones. I use quality components and beads to put together one of a kind pieces. As with most creative types, I am always seeing thing differently. I love to alter dominoes - use the smooth back for my little canvas. These will be turned into pendants, brooches, magnets, etc. I love finding new ways to use beads and add beads too. Like hairsticks, cell phone charms, and so on. I love text and quotes and have found creating with antique typewriter keys a great way to combine this love with jewelry making.
I get inspired many different ways. Sometimes, as happened recently, I started thinking of lines from Willy Wonka and seeing those lines interpreted in jewelry.
SNOZZBERRIES - The lickable wallpaper bracelet.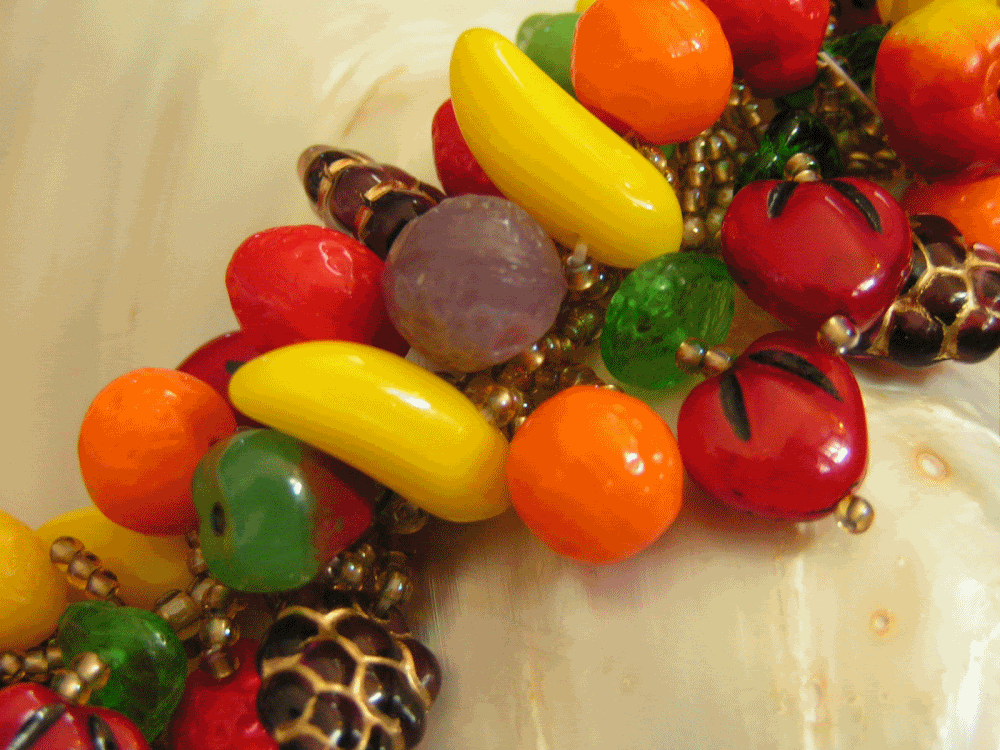 THE CHOCOLATE WATERFALL - Bracelet
TURNING VIOLET - Earrings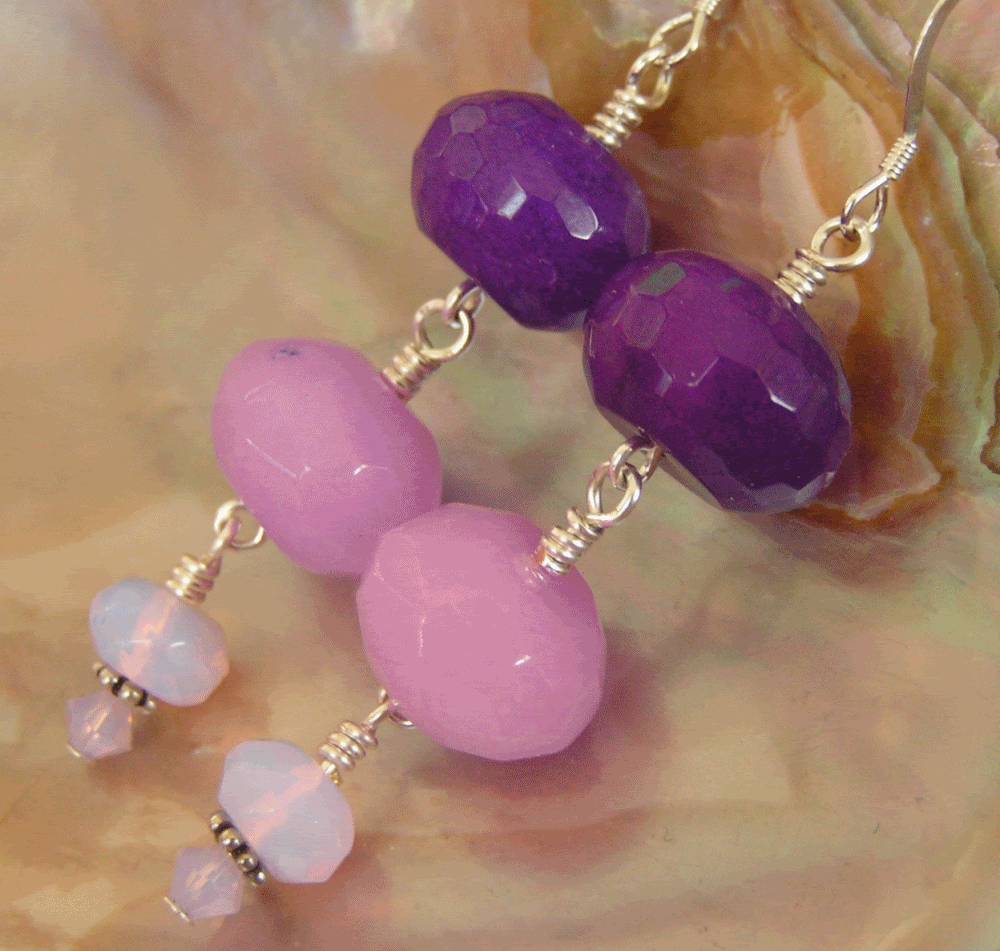 I will be posting more as I have more to share. Feel free to drop me a line!