This month The BeadHive offered a challenge within the group to create something honoring our individual heritage. As I thought of the different roads and reasons that took my ancestors to America and how their posterity has grown, my thoughts kept returning to my Scottish ancestors through my maternal line.
While taking a walk along the river here in Idaho Falls last week, I took a picture of a thistle and that really got the beads rolling. The first piece I made is a beaded thistle pendant. I used seed and bugle beads and stitched each one to a felted wool bead base.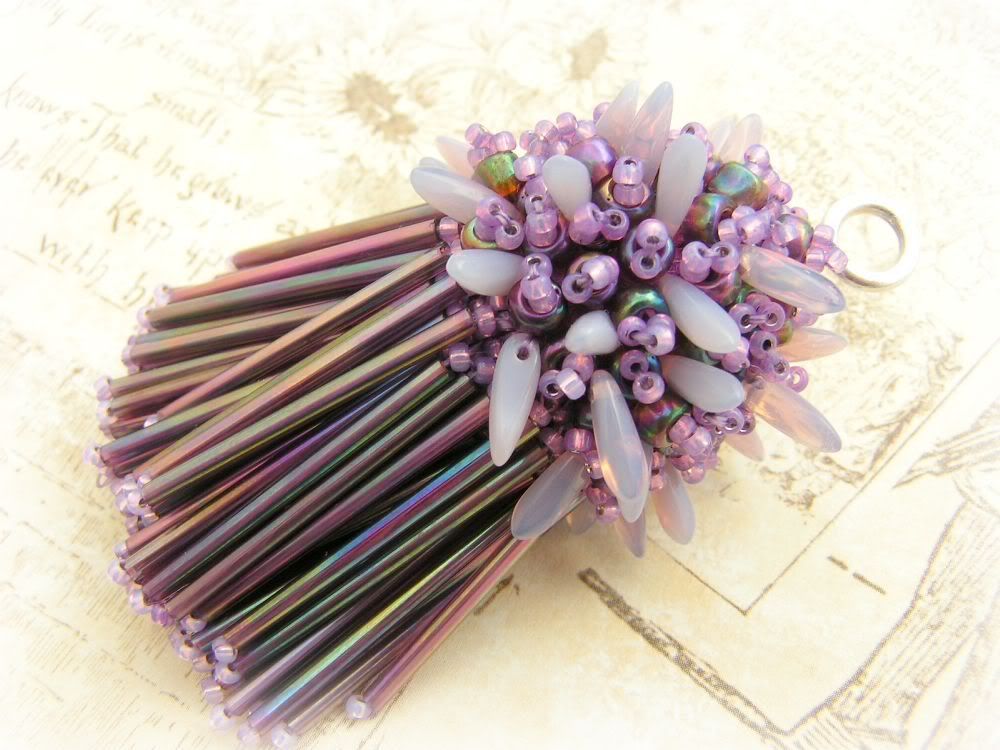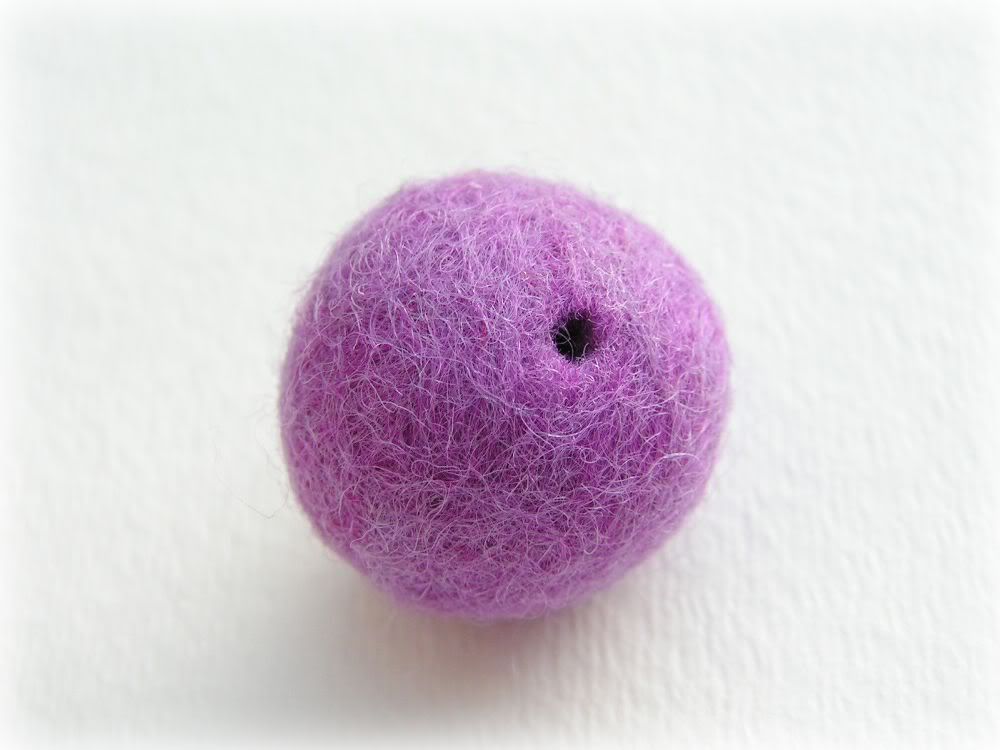 As I worked on this pendant, I was considering what I would hang it from. It could be a ceiling fan pull, a rear view mirror dangle, a long necklace or a choker. I finally settled on a choker. But, as happens when creating as I go, the choker I started with became an entire creation all it's own. I decided the pendant will have to wait for another choker. This choker is fabric and fibers, lace, beads and a vintage button. All in tribute to the long line of wonderful, strong, tenacious, classy ladies that I can look back to and admire and learn from.
Heritage Inspiration Choker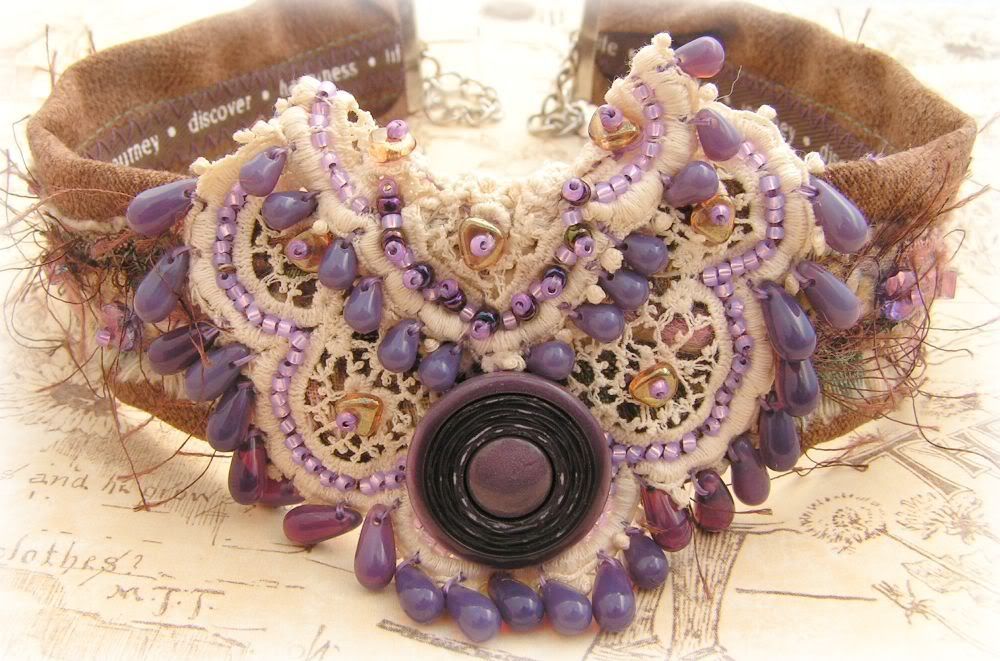 Heritage Inspiration Choker - Inside
Heritage Inspiration Choker - Side